The orchestra has rebranded.
The WCO has increased in size over the past few years and its repertoire has expanded to include many works that would not traditionally be played by a chamber orchestra.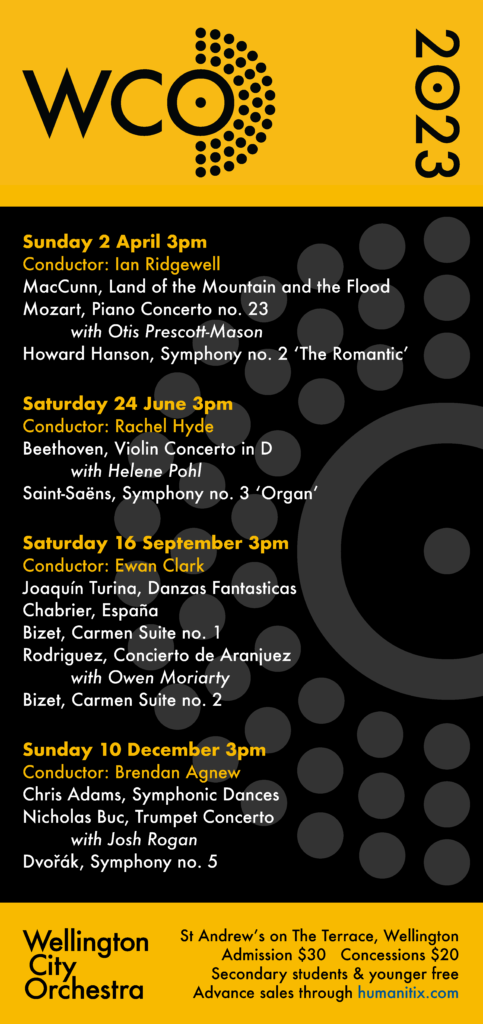 Players and non-playing members shared their views on a name change throughout 2022. All were able to participate in the process of deciding whether to change and, if so, to what. Comments and suggestions were very varied but there was a strong consensus for change along with a considerable number of players who were keen to retain the WCO brand if possible. The Committee conducted two surveys amongst members and consulted with key stakeholders, including some of our conductors and the CEOs of both the NZSO and Orchestra Wellington. The name Wellington City Orchestra emerged as the name most preferred by players.
We selected our new logo from a range of designs created by Neil Dodgson. The Committee liked this design because it has immediate impact, is memorable, and can be understood in many ways: a conductor and players, an audience sitting round a stage, sound waves…
The Committee thanks who shared their views and participated in the process of deciding on a new name.